Did you know that over 40% of webinars are unsuccessful?
That means the majority of marketers and entrepreneurs are wasting their time, effort, and money.
But don't fear, Russell Brunson is here to help with his Perfect Webinar framework that turns people into two comma club winners!
Perfect Webinar Secrets will teach you how to get your prospects engaged from the moment they show up for your offer so that they don't let another opportunity slip by!
Conclusion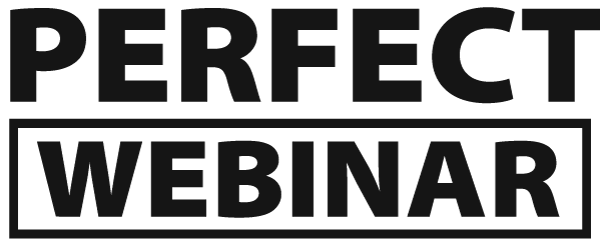 Here is exactly why you should buy the Perfect Webinar Secrets package:
Pros
Includes the Perfect Webinar Scripts
Webinar template share funnels
In depth training
Amazing price
Cons
With these strategies in place, you can make sure that every ounce of energy spent on marketing is worth it – after all, isn't this what we're all striving for as marketers?
Let's find out what is the Perfect Webinar Secrets training and what is included.
What Is The Perfect Webinar?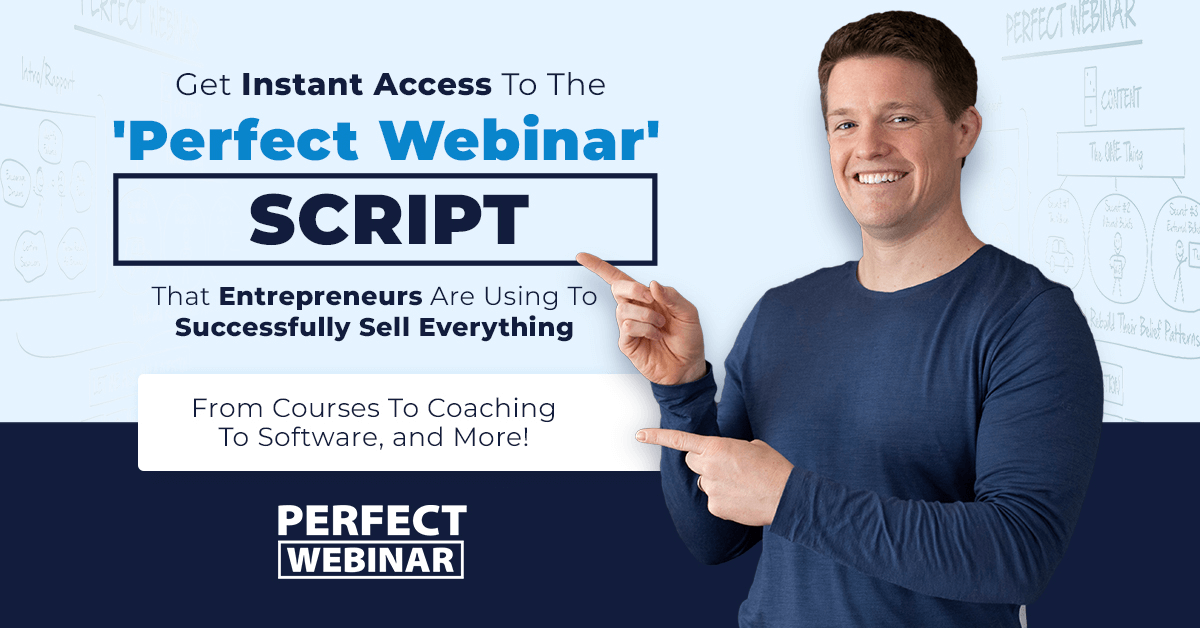 Perfect Webinar Secrets is a sales framework that sells. Designed by Russell Brunson, the co-founder of ClickFunnels, this webinar script was developed over the course of 15 years.
That's 15 years of tweaking, testing, more tweaking, and more testing.
This is what Russell said before he created the Perfect Webinar Secrets framework.
"The next speaker got up, did his presentation, and then sold a $5,000 package.

I watched it happen all over again.

But this speaker sold over 100 people into his program!

After 3 days of watching this happen over and over, I knew I HAD to learn this skill"

In short, it is proven and already used today by people like him who were able to successfully sell $3 million dollars in 90 minutes!

When you sign up to Perfect Webinar Secrets, you will get instant access to the Perfect Webinar Script which is the framework for selling things such as coaching, sources, software, and much more."
This is the same webinar script Russell uses to this day.
What Does The Perfect Webinar Include?
When you sign up for Perfect Webinar Secrets for just $7, you get access to the following:
The Perfect Webinar Script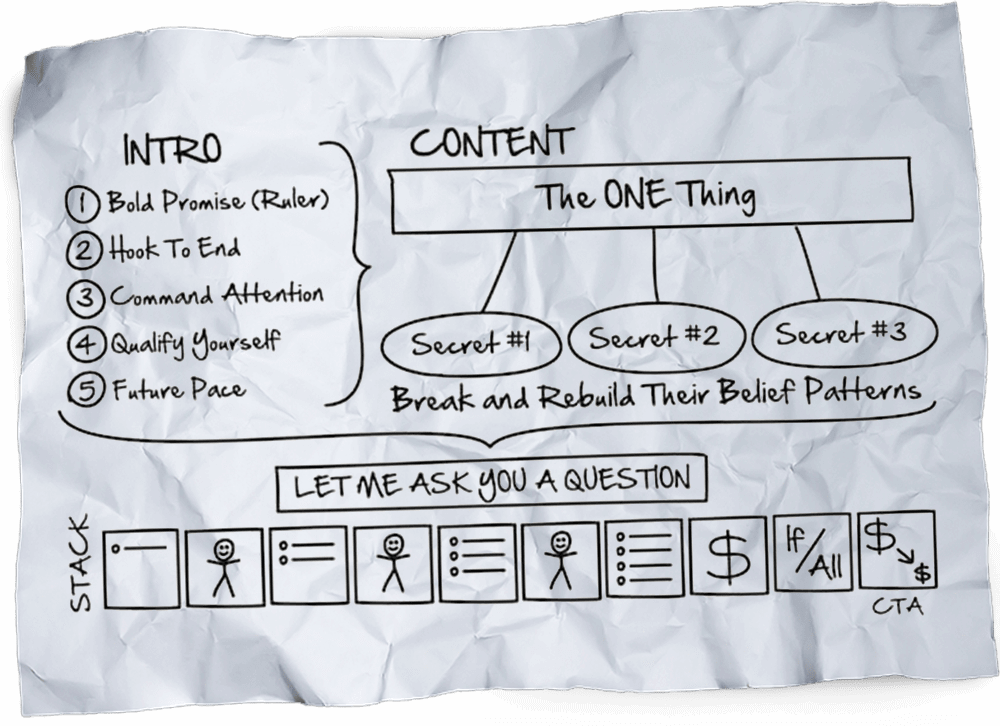 This is perhaps the biggest thing that you will get out of the Perfect Webinar Secrets bundle. This is the same script that took Russell Brunson from $0 in sales to becoming the highest-paid speaker in the world (oh and setting a record for the most sales on stage, ever!).
If you have a product or a service that you know would sell through a webinar, then this script is for you. If you can use copy and paste, then you can edit it to exactly your needs.
Russell claims they have used this same script in every niche such as:
​Chiropractic
​Coaching/Consulting
​Copywriting
​Dental
​Interior Decorating
​Investing & Wealth management
​Real estate
​Skincare
​Software
​Sports/fitness training
​Supplements
​Weight Loss
​​Gym membership
​and many, many more!
The Perfect Webinar Training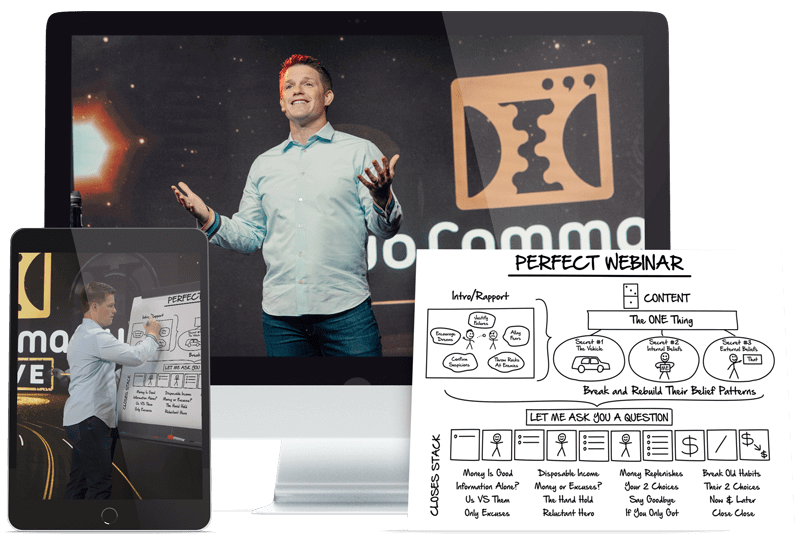 Webinar training is something that many people want. However, not all webinars are created equal – the perfect one can make your life easier and help you close more deals!
In this presentation, Russell shows how to create an effective training program for yourself or others so they will know what steps need to be taken when hosting a workshop or webinar.
This will help you use the script to close sales with certainty so you know your time was not wasted.
The Funnel Frameworks Training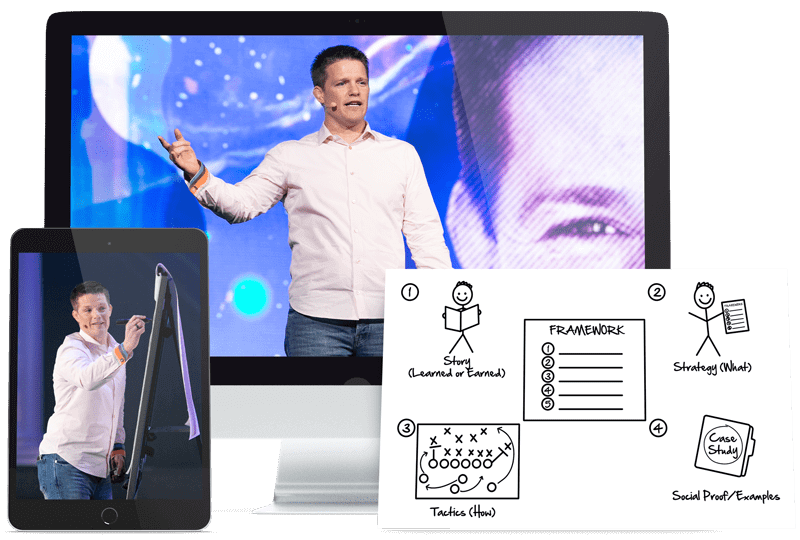 Funnel Frameworks training is a part of the Perfect Webinar Secrets training that teaches you how you can tell stories that move and resonate with your audience.
Many people have not created their own frameworks yet so this will be another great addition to your perfect webinar.
The Stack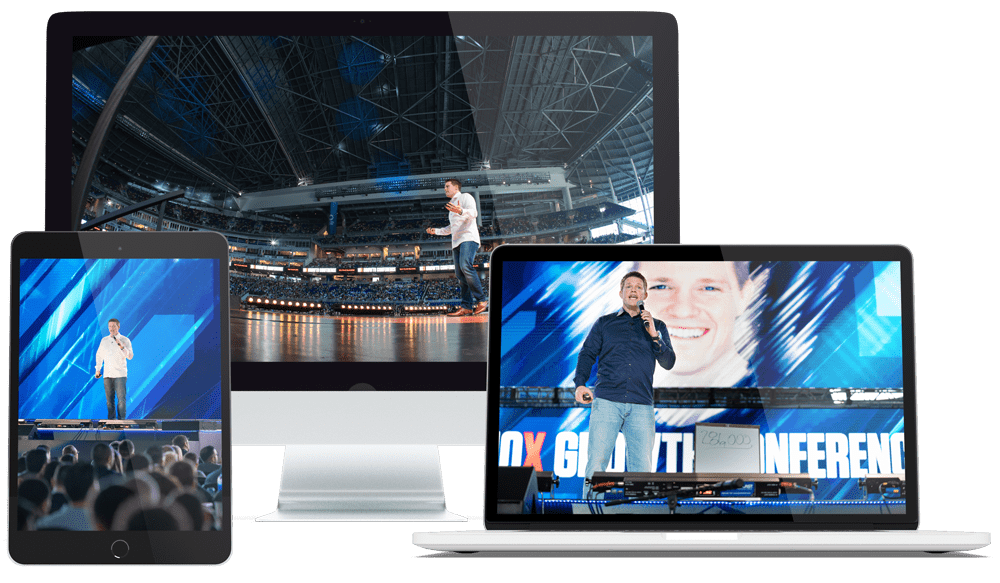 Don't know what a stack is? Well, you're going to find out what can make or break a sale. It is actually so simple but most people overlook this. Russel gives you a 2-and-a-half-hour crash course on how to use a stack on your webinar funnel.
He shows you:
What he did on each slide
Why he did it
The physiology behind how this closing method works
The Perfect Webinar Funnel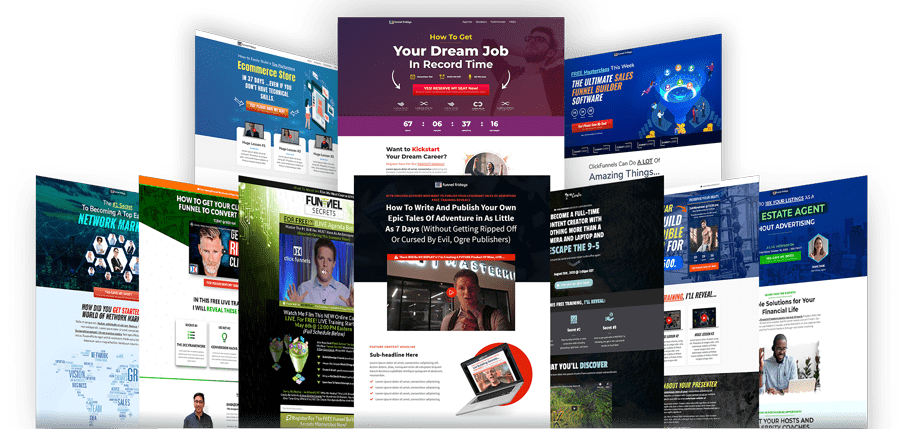 You have the perfect webinar scripts, but do you have the perfect webinar funnel to drive people to your offer? Russell shows you how to build what he calls "The Perfect Webinar Funnel".
This is the Perfect Webinar template to get people to show up to your webinar.
On top of that, he also gives you 7 pre-built share funnel templates that you can use. You can quickly use ClickFunnels to create a landing page where you can drive people to signup for your webinar.
The Upsell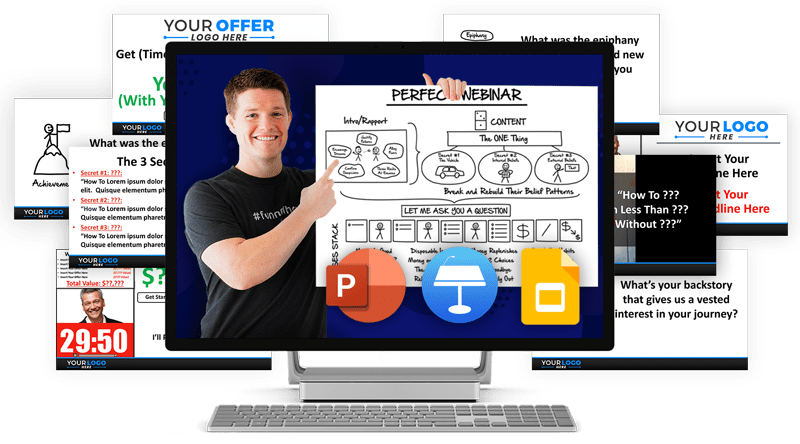 There is also an upsell to get the Powerpoint and Keynote files that Russell uses. This would save you lots of time having to design your own slides. You can simply edit the files that he gives you.
This is only for $47 extra. It's a small price to pay considering a "pretty" designed keynote file from Creative Market is between $15 and $50. And you can bet they were not designed with sales in mind.
This is a worthwhile upsell that I suggest you buy.
Pros
The Perfect Webinar Secrets package sounds awesome, right? Let's take a look at what makes this perfect for Internet Marketing.
Comprehensive
In essence, Russell Brunson has been doing this for a very long time and has a grasp of what the intended audience desires. This means he pours his heart into the videos ensuring everything is laid out for you to use.
This level of depth and professionalism is simply outstanding and will impress immediately.
You aren't going to find many other solutions that are as effective or as detailed as this. It's one of those things that will leave you ready to take action, and that is undoubtedly a plus point to keep in mind!
Physical + Online Content
In the past, these types of guides are sold in one format, and that left people wanting more. For example, some programs are designed to be accessed online while others only work through physical copies. However, The Perfect Webinar Script provides the best of both worlds as you get online and offline access to your content.
This is remarkable as it is a great way to begin immediately while still retaining your own physical copy for offline use. This is where Russell Brunson and his team have done a great job.
The physical copy will arrive at your front door within a week or so, while the online content is available as soon as the payment goes through.
Access to Sales Funnel Information
Russell Brunson has been around the industry for a long time and is a well-regarded name among marketing gurus. This means he is also willing to add value to his content that is going to leave one wanting as much as they can get. In this case, he also offers additional access to potent sales funnel information that can push your business to the next level.
This is a great way to leverage what you are learning and start implementing new strategies effectively immediately.
Continuous Support for All Members
The support staff behind this content will also impress because of how professional they are. Whether it's a simple question or something far more complex, they will have the right answers.
This is why Perfect Webinar Script is able to win you over. They have done a fantastic job in understanding what a member goes through as they start pouring through the different information in front of them. They understand what type of questions are going to be racing through your mind during this period.
As a result, they are prepared to help, and this goes a long way in your ability to pick up information and implement it into your setup.
Brand-New Content
No one likes reading through old content that's starting to show its age. With the Perfect Webinar Script, you are getting brand-new information that has never been released onto the market before.
This information is designed for modern times and is going to work as soon as it is put to use.
In fact, Russell Brunson has always been ahead of the curve with regard to his strategies and the same applies here.
You will notice how modernized the details are as you go through each video and learn more about what it takes to succeed.
Well-Written
This is one of those plus points that will stand out as soon as you get your hands on the various scripts. They have made sure to clarify everything in these scripts, and that makes it easier to strategize as time goes on.
The beauty of this content and even the videos is how professional everything is.
You are getting the best of the best with this particular solution, and that's what makes it amazing.
The attention to detail and depth cannot be stressed enough because it is truly mesmerizing for business owners and marketing enthusiasts. You will appreciate the quality when you go through the details.
Cons
It wouldn't be a full Perfect Webinar Secrets review if we didn't look at some cons! Here is what we don't like about Perfect Webinar Secrets.
Requires Prior Expertise
While you are going to be getting the scripts and everything associated with them, it's essential to have a bit of expertise beforehand.
This ensures you are not left scrambling trying to learn what it takes to bring people in.
Remember, the goal of this solution is to make sure you can convert people to your webinars. It is not going to do as much telling you how to bring them in.
This is why it is essential to have a feel for what needs to be done before diving in with the Perfect Webinar Script.
Shipping
Once the order is put through, you are going to receive a receipt, this will indicate the time of purchase. From this point forward, you will have to wait approximately a week to get the package in your hands.
Along with the physical copy, you are also going to receive access to the product's members' area immediately.
This is essential as you look to go through the content as soon as possible without having to wait around. They have made sure you are able to access it and go through everything right away.
Perfect Webinar Verdict
The Perfect Webinar Secrets is exceptionally well-made and has all the perks you need to succeed.
Whether you're looking to launch your first Perfect Webinar or you just need some guidance, this course is a hidden gem that will bring a smile to your face.
Did I mention already it's only $7!
Russell Brunson has seen it all, and this experience starts to seep through as you pour through the various tutorials and guides. It's a burst of information that's engaging, unique, and simply efficient!
Other Articles