Most people don't really know what they're passionate about.
They go through life, collecting a paycheck and working jobs that make them miserable.
We all want to live a fulfilling life, but we don't always know how to achieve this.
School of Mastery is here to help you find your purpose in life so you can build the business and lifestyle that you've always dreamed of.
The online course created by Lewis Mocker will teach you everything from building an online business to creating passive income streams.
Even when it's time for bed you still feel fulfilled by your work instead of drained as most people do after their 9-5 job.
You'll learn how to create businesses around things that interest or excite you while also making sure those businesses are profitable enough for long-term success!
But I must warn you, it's unlike any other course there is available today!
Sound good? Sign up for a 7-day free trial here.
Still not convinced?
Then read on and hear how Lewis Mocker and the School of Mastery changed my life.
"One day a video pops up called "22-Year-Old Girl Buys A Lamborghini Gallardo," and it got my attention." Little did I know that small action would lead me down a rabbit hole with a golden goose at the end……….
But let's back it up.
In this article I'm going to show you:
Why Do You Need A Mentor?
Well, it's simple, everyone is always learning, and no matter how smart you think you are, you're forever learning.
I would go as far as to say the person who has made the most significant impact on my life is Lewis Mocker.

But before I get too far ahead of myself, let me rewind back to 2013
I had always wanted to start a business or something, but I didn't know exactly where I should focus my efforts. I still wasn't 100% sure of what I should be doing yet.
I just knew that I wasn't going to work for someone else for the rest of my life and that I wanted to be "successful." I also wanted to buy a Lamborghini Gallardo at some stage too (until I realized my 6'7″ giraffe body wouldn't fit inside)
Those of you that don't know, I'm crazy about cars. Anything to do with speed or racing, and that's right up my alley. Like many people back in the day, I used to be subscribed to a guy on Youtube who posted tons of Lambo content and was also in tech.
So going back to the start of the story….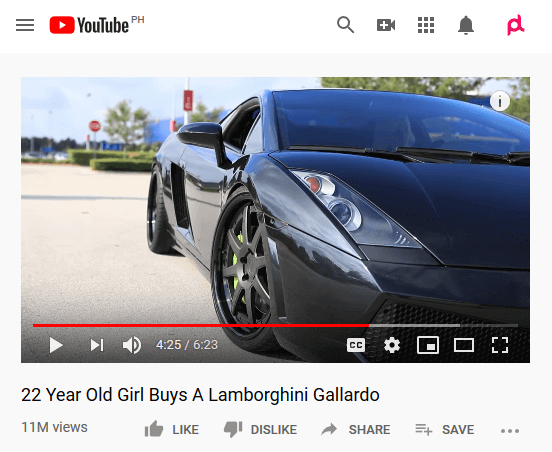 Why I Decided To Follow Lewis
One day a video pops up called "22-Year-Old Girl Buys A Lamborghini Gallardo," and it got my attention. So I clicked on the video and started watching. Turns out, the girl in the video was also an Aussie like myself.
All I could think is "what the f*$% is she doing that I'm not."
The description was a website link advertising what she did (which was selling a course), and her business partner was Lewis Mocker at the time.
Curiosity got the best of me, so I clicked the link and signed up for the free trial to see what kind of services and strategies they had to offer.
After reading some of the content, watching some of the videos/webinars, then getting a wave of inspiration, It was clear that Lewis was on the right track, not just with his strategies but with the ability to master your life.
As it turns out they were telling the truth and I was able to manage to replace my income with that course.
I took what I have learned from that course, quit my 9 – 5 job, and traveled around Europe for a few months.
I did that for a year, but in the end, working in the money markets wasn't for me and I wanted to focus on building my website and creating content.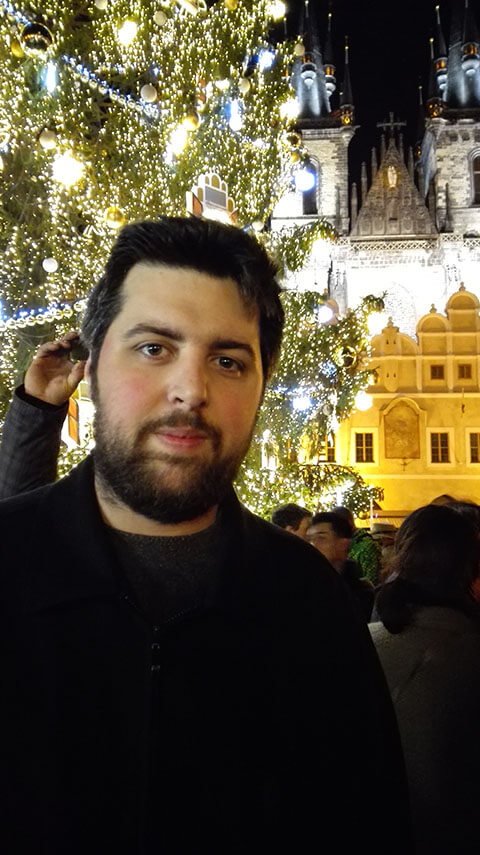 However, from then, I would still follow Lewis and his stories on Instasnap and Youtube, just to see what he was up to.
Fast forward to now, and I am still following what he teaches, and now I'm a part of his School of Mastery (Previously Monthly Mastermind).
What he teaches there are high-quality, informative courses that are actionable and easy to follow.
If you're looking for guidance in all aspects of life, then it's worth joining. What you get is 12 courses and a different process to follow each month.
And it's not like other courses where you join, and you're on your own. You actually get monthly updates via the monthly huddle, this is where everyone gets together and can ask Lewis questions directly.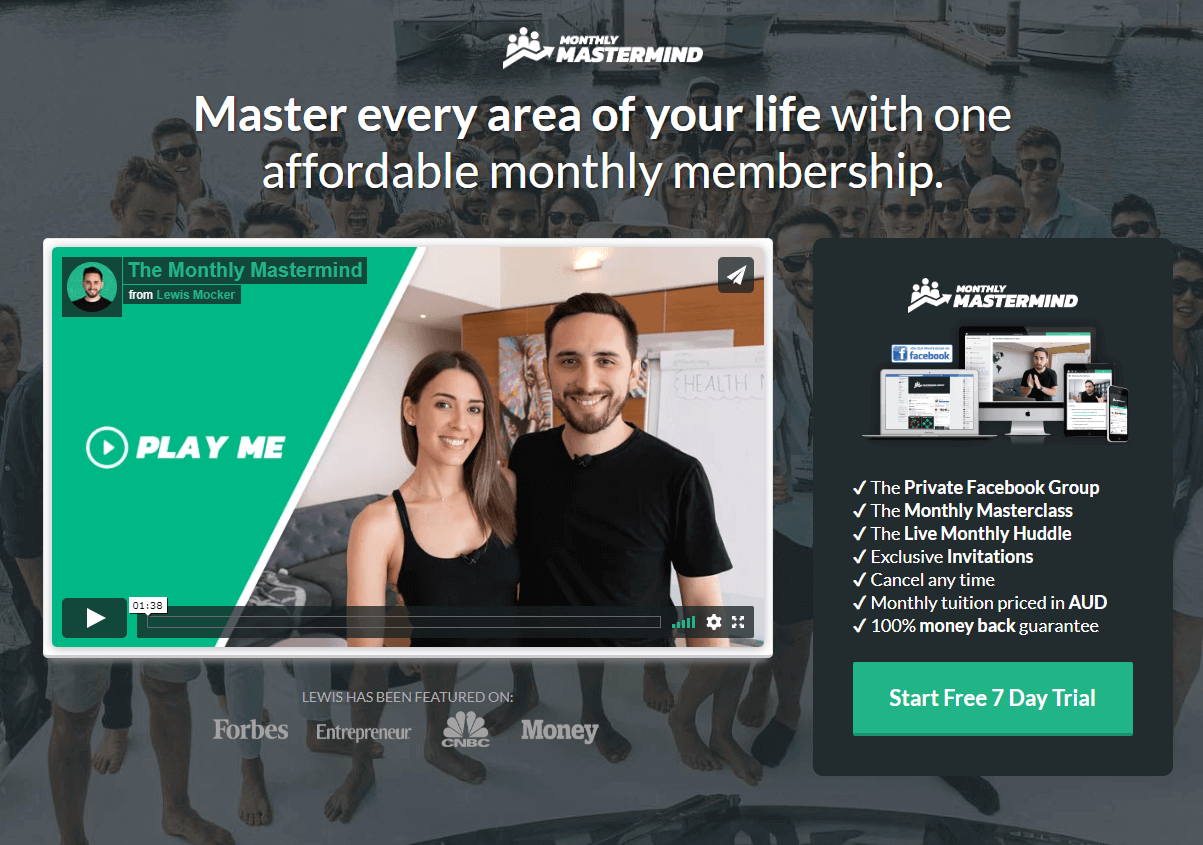 Anyway, don't just take my word for it, check it out here with a 7 day trial to the mastermind. I've spent tens of thousands of dollars literally over the years on courses, but nothing even comes close to the quality of these for only $100 AUD per month.
That's like $70 USD a month, crazy cheap and most people are able to afford it if your expenses are in check.
If you're still not convinced, then read on, and I'll tell you everything you need to know about Lewis Mocker and the School of Mastery (Previously Monthly Mastermind).
Who Is Lewis Mocker?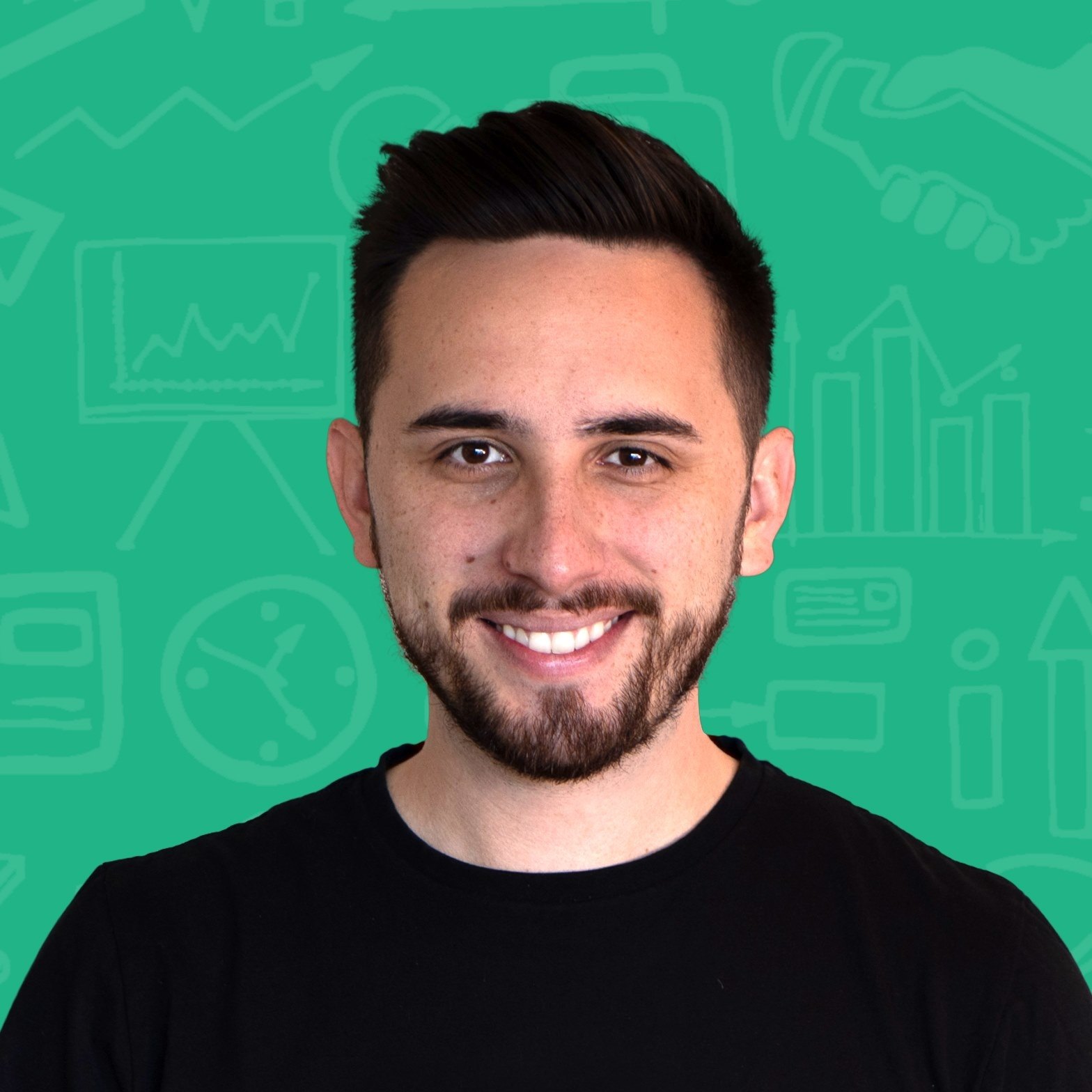 A self-made man from humble beginnings as an electrical contractor for other companies before starting two successful businesses with his business partner Amy Sangster; Lewis knows firsthand what it takes not only hustle but also determination when going after your dreams against all odds!
Lewis Mocker's life is an example of someone who has achieved their goals and empowered others. He teaches entrepreneurs all over the world how to improve their lives and help them find their direction (Using the purpose process).
What Is The School Of Mastery?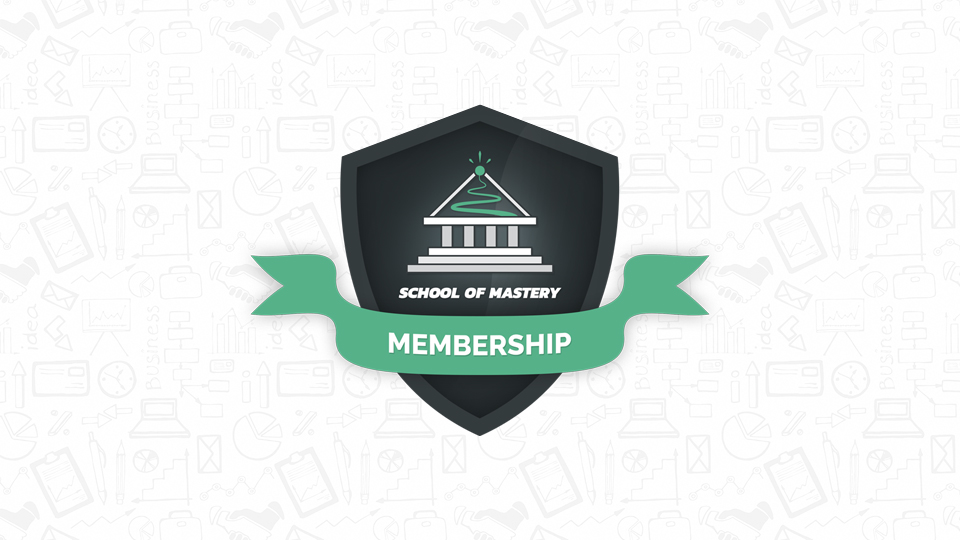 The School of Mastery (Previously Monthly Mastermind) is a subscription-based education portal with courses (modules) created by Lewis. These modules are designed to help you master every area of your life.
Here you'll find time-tested philosophies and practical tools that help to bring about lasting, tangible changes in your life.
The Seven areas of our lives we will be exploring include:
Health & Wellness
Wealth & Finance
Wisdom & Mindset
Business & Career
Relationships & Family
Social Leadership & Influence
Spirituality & Purpose
It is also a Facebook group with people who are just like you and share a similar mindset and to be honest, this is just as valuable as the course itself.
However, unlike other courses you buy for 10x the price, these modules are in constant rotation to keep everyone hyper-focused on the same content at the same time.
The downside to this is once content is gone, it's gone forever. (It's a good and bad thing)
Who's It For?
The School of Mastery is for people who want to empower their life and take things to the next level.
What I mean by that is it's for people who are sick of working the 9 – 5 grind and want to take control of where they are going to end up in the future.
Even if you don't know what direction you want to go in with your life, you can use the purpose process to find out.
Another thing it's good for is if you feel like your group of friends fall behind when it comes to passion and self-development. The SOM Facebook group is a great place to meet and surround yourself of people who want to improve themselves
If you're like me, my "fate" would have been listening to my parents and those people around me who told me to get a wage.
And I tell you that I'm glad I didn't do that.
However, unlike me, I have taken the guesswork out of what you need to do and I'm telling you to sign up to Lewis Mockers Mastermind. Seriously, grab a 7-day trial here. You will be impressed.
What's Included?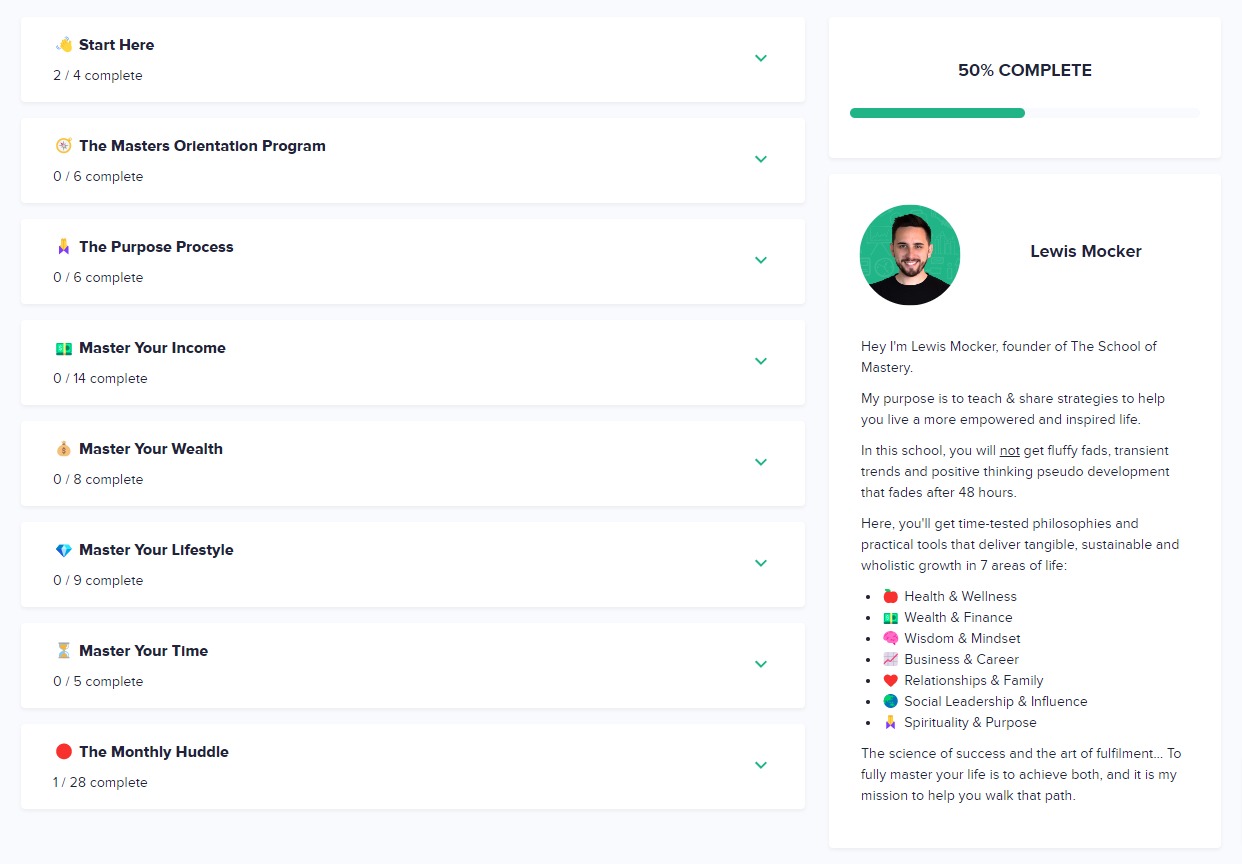 When you first sign in, you will get access to the SOM dashboard. It is structured neatly into 8 different sections:
Start Here
The Masters Orientation Program
The Purpose Process
Master Your Income
Master Your Wealth
Master Your Lifestyle
Master Your Time
The Monthly Huddle (replays)
On top of that, once you sign up and become a master, you also get access to:
Private School Of Mastery Facebook group
Monthly huddle access (monthly AMA real-time live stream)
Everything is available online to watch in full HD or you can access it through the Teachable app after you have purchased the course and linked it to your Teachable account.
Furthermore, there is an inbuilt comment system so you can ask questions directly on the video lesson you need support from.
Pros
100% money back guarantee
7-day trial
High-quality material that rivals thousand-dollar courses
A welcoming community of like-minded people
Affordable
Cons
Loss of access to old content
No audio library
Conclusion
Even though you lose access to old material, it's not a deal-breaker for this course.
I have personally taken other courses and been a member of lots of groups that cost 10x the amount but had 100x less value.
Considering it's only $100 AUD, and there is a 7-day free trial, it is worth checking out and seeing if it's the right fit for you.
Other Articles